Honey Infusions
Aromatic rosemary, bitter coffee or soothing chamomile, get creative and get infusing! The perfect addition to a tangy summer salad dressing or your sleep time cuppa - so special and incredibly simple.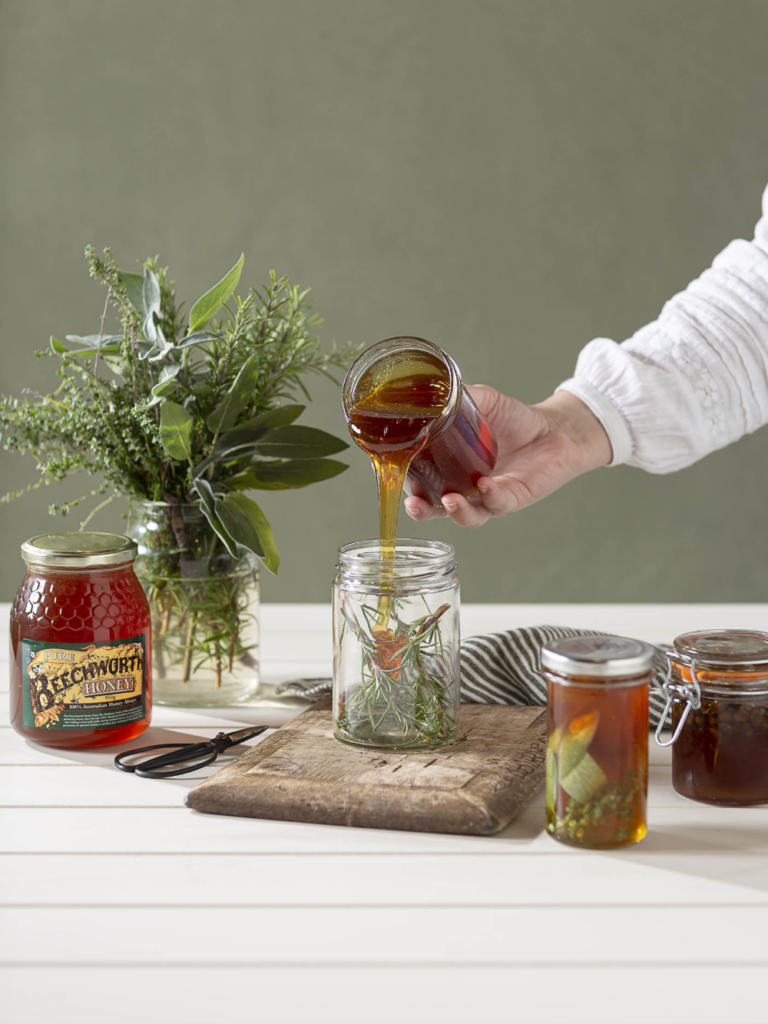 Ingredients
Suggested infusions:
1/2

cup

dried chamomile

(calming)

or

1

cup

fresh thyme, dried out overnight

(soothing)

or

1/2

cup

freshly roasted coffee beans

(invigorating)
Instructions
Add your chosen infusing ingredients to a 500ml jar or split across two 250ml jars.

Top with honey, stopping to stir around half way. Fill to almost to the top and screw on the lid tight.

Store the jar in a sunny spot on the kitchen bench, the gentle warmth will help the infusion process. To disperse the ingredients, gently shake and invert the jar every day or two.

After 3-4 weeks your honey infusion will be full of new flavours and aromas. Decant and strain through a very fine sieve into a freshly cleaned jar.

Store your infused honey in a cool, dark place in a tightly sealed jar to help maintain optimal freshness.
To use
Stir through a cup of tea, drizzle over a bowl of ice-cream or add some interest to a salad dressing.
Notes
When creating your infusion, please make sure you are using dried ingredients. Things like fruits and vegetables will start to ferment.